How We Started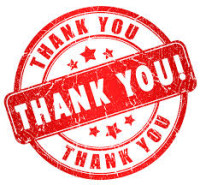 Wouldn't it be great to be able to help someone in need get medical attention, early on, before it was too late to count?
A "rainy day fund" to pay for an early consultation, or test, or cover the rent while someone makes that recovery?
Raising the money in advance of need is how this all started in 2010, when the Southern New England Musicians Fund, Inc. was founded, with the goal of providing "Benefits For Those Without Benefits".
The organization defined our primary area of focus upon musicians who were struggling with health related problems, without medical benefits or disability insurance.
In October of 2014, with the adoption of by-laws and a name change to Musicians Lifeline, Inc., the Organization was granted IRS 501 (C) (3) status. We believe that great things are possible for those we help, because of our IRS status.
What We Do
Musicians Lifeline, Inc. provides assistance to New England region music industry professionals who are struggling to maintain their livelihood because of illness, disability, age, or unemployment. We also seek to educate the public on the importance of musicians in our community and the struggles they sometimes face to make ends meet.
The Officers and Directors of Musicians Lifeline, Inc. receive no compensation for their Board activities. In addition, the Officers, Directors and their families cannot receive benefits from Musicians Lifeline, Inc.
Your Donations Are Appreciated
Your contributions will help to pay for medical expenses, housing, food, utilities and other expenses such as program services and counseling.
We appreciate all donations and want you to know that your donation will make a difference.
Your support for local music professionals shows your appreciation of music and the people who make it accessible for you.
Your support shows your involvement with the community and the positive values associated with music.
Your donations may be totally, or partially deductible based on our 501 (C) (3) status under our taxpayer EIN, which will be printed on your donation receipt.